Where will an iconic American brand go next? The global phenomenon that is PEZ® has put the brand in a category by itself.
We established a licensing program that harnesses the power of PEZ's design innovations and honors the brand's history, heritage and highly distinctive brand personality.
PEZ's playful style has inspired partners to create innovative PEZ products, from candy and ice cream to figurines, trucks, toys and toothbrushes.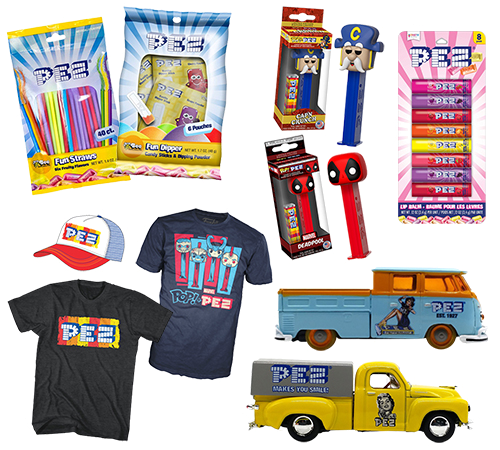 The comprehensive program is a new facet of the PEZ universe, giving consumers, fans and diehard collectors creative new avenues of brand engagement.